I'm Linda O. Johnston. Welcome to my website!
Mystery, paranormal romance, romantic suspense and more… I've a lot of interests, and the diversity spills over into my writing.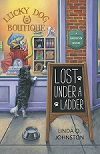 They're here--my new Superstition Mysteries from Midnight Ink have just launched! The first in the series, LOST UNDER A LADDER, is now available, with more to come. In the Superstition Mysteries, protagonist Rory Chasen winds up running a pet boutique in the fictional town of Destiny, California, where she goes to learn if superstitions are real--since her fiancé died a short while after walking under a ladder. She brings her lucky black and white dog Pluckie along.

In fact, much of my fiction today involves animals--shapeshifters in my paranormal romances, real animals in my mysteries. The most recent story in my Pet Rescue Mystery series, TEACUP TURBULENCE, was a January 2014 release. The Pet Rescue Mysteries are a spinoff from my Kendra Ballantyne, Pet-Sitter mystery series. Pet Rescue Mysteries BEAGLEMANIA, THE MORE THE TERRIER,HOUNDS ABOUND and OODLES of POODLES are still available and so are the e-novellas NONSTOP SPANIELS and CHIHUAHUA CHAOS.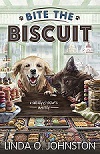 My additional new Barkery and Biscuits Mystery series from Midnight Ink started in May with BITE THE BISCUIT. It's about veterinary technician Carrie Kennersly, who seizes the opportunity to buy a bakery from a friend about to leave town. She changes half of it into a barkery that sells treats for dogs, including some healthy ones she created as a vet tech. But not everyone in town is thrilled with her new venture and yes, since it's the beginning of a cozy mystery series a murder occurs.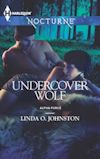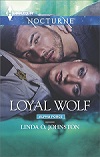 UNDERCOVER WOLF, the fourth book in my Alpha Force miniseries about a covert military unit of shapeshifters from Harlequin Nocturne, was published in February 2013. UNTAMED WOLF was published in May 2014 as part of Harlequin's new program in which Nocturnes will be available to subscribers, and as e-books, as single title books, and readers also will be able to purchase Nocturnes in two-book volumes! My next Nocturne, LOYAL WOLF, was published in August 2014 under the same program and the seventh in the series, CANADIAN WOLF, will be similarly published in September 2015..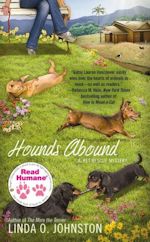 I am delighted to say that I was chosen by one of my mystery publishers, Penguin Group (USA) of which Berkley Prime Crime is an imprint, to participate in their Read Humane Program a second time. They've donated a substantial amount of money to the Humane Society of the United States Animal Rescue Team and, to encourage others to learn about the organization and to donate, they have printed copies of participating books with a special Read Humane seal and generated special store displays. My Read Humane releases were BEAGLEMANIA and HOUNDS ABOUND. By the way, there is an amazing community of people devoted to saving pets. I salute them all.
My second Harlequin Romantic Suspense, COVERT ATTRACTION, was a December 2013 release. No animals are featured in it, but I've created a new government agency--and lots of enjoyable romance.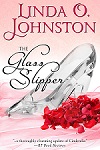 And guess what? I've finally got my first backlist book available as an ebook. THE GLASS SLIPPER, formerly published by Dorchester, is now a Kindle book on Amazon! It's--unsurprisingly--a fairy tale. A Cinderella story. Check it out!
So what's your reading pleasure? A good story with a satisfying ending? Mine, too--and that's what I like to write, no matter what the genre or subgenre.
Come visit me at the Killer Hobbies blog. I blog weekly, mostly about pets. My fellow bloggers, also mystery writers whose characters have hobbies to die for, will discuss interests ranging from crocheting to scrapbooking, miniatures, needlework and rubber stamping. My pet posts are there every Wednesday. I, or at least my characters also blog on the 18th of every month at Killer Characters, where our characters do the talking!
And I'll also be blogging monthly at Inkspot, the Midnight Ink authors blog.
I'm still active on Facebook. Please come friend me there!
Happy reading,
Linda O! Johnston