2009 is Nearly Over!
Can you believe it? Time seems to flow faster every year, and this one takes the prize so far. Maybe it's because I had so many books published!
---
Howl Deadly
...is my brand new Kendra Ballantyne, Pet-Sitter mystery.
HOWL DEADLY is a December 2009 release. It features a wildlife sanctuary called HotWildlife--and some adorable wolf puppies that are born there.
HOWL DEADLY will be followed in July 2010 by FELINE FATALE. And, yes, its star is a cat--one with very elusive tendencies!
And, in case you missed it, Kendra's seventh adventure, NEVER SAY STY, was also a 2009 release. It features potbellied pigs, one of which is owned by a cop!
---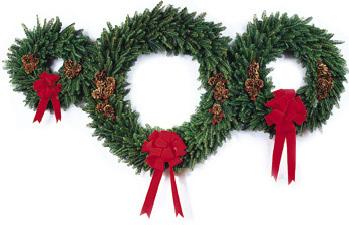 And Watch For...
I'm currently working on a Kendra spin-off mystery series about Lauren Vancouver, a pet rescuer who is introduced in HOWL DEADLY. She runs HotRescues, an animal sanctuary in Los Angeles...and she'll do anything to save pets in trouble.
---
...And My Silhouette Nocturnes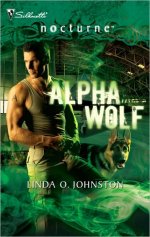 This year, I introduced Alpha Force in my first Silhouette Nocturne, ALPHA WOLF, which was a January 2009 release. Alpha Force is a very covert military unit composed to shapeshifters. ALPHA WOLF is about a lady veterinarian on Maryland's Eastern Shore who scoffs at the local werewolf legend...until an injured one shows up at her door. In human form, he's one hot military guy, and they have a mystery to solve together.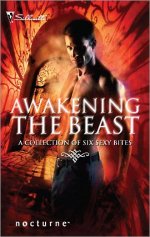 Along with ALPHA WOLF my first Nocturne Bites, "Claws of the Lynx" was available, also in January, and it was included in the paperback print Bites anthology AWAKENING THE BEAST, published in October 2009.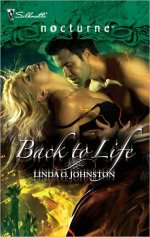 Alpha Force lives on! The next Alpha Force story, ALASKAN WOLF, will be a January 2011 release, and there will be at least two more to come.
In addition, my second Silhouette Nocturne novel, BACK TO LIFE, was published in June 2009. It is about a K-9 cop with Valkyrie powers including bringing the dying back to life, and she finds herself bringing back one hot guy cop who may be her downfall!
In Closing
If you don't want to receive my newsletter in the future, please send me an e-mail to lojohnston@yahoo.com or visit the unsubscribe page on my website.
As always, all the best from Linda, Kendra, and our Lexies, as well as Linda's younger Cavalier King Charles Spaniel, Mystie.
And a very, very happy holiday season to you and your family as well as a wonderful new year!
Thanks for reading!