Pet Rescue Mysteries
I love pets!
That's why I've been volunteering at no-kill animal shelters in the Los Angeles area. It's also why I've been on training sessions for the Small Animal Rescue Team of Los Angeles Animal Services (SmART). I attend pet fairs, including those that call attention to terrible situations for pets such as puppy mills, and those where homeless pets are brought by the shelters caring for them to introduce them to possible adopters. I have talked with a lot of animal rescuers and heard stories that made me laugh... and cry.
And it's why I focus on animals in so much of the fiction I write.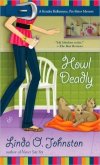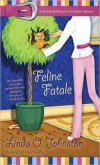 I am thrilled now to be creating a spinoff from the Kendra Ballantyne, Pet-Sitter mystery series, the Pet Rescue mysteries. The new series features Lauren Vancouver, a pet rescuer who was introduced in the Kendra books HOWL DEADLY and FELINE FATALE.
Lauren is in a situation that is relatively unique in the pet rescue community: she has all the funding she needs at HotRescues, the no-kill shelter she runs. That doesn't keep her from getting into situations that stir her deepest feelings... and mine. In her first adventure, BEAGLEMANIA, Lauren is present when dogs are saved from a puppy mill. That includes rescuing some beagle puppies that were tossed down a storm drain to hide them. Emotions are heightened as the situation evolves, and someone gets murdered. Lauren is the primary suspect, and she has to find the real killer to save herself.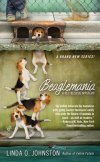 The second in the series, THE MORE THE TERRIER, revolves around animal hoarding, another situation emotional enough for Lauren to get involved--including solving a related murder.
And be sure, since these are cozy mysteries, that "no-kill" refers to the pets, not people!